News
Merry Christmas and a Happy New Year!

December 11, 2017

For the last few years we have decided not to send Christmas cards to our customers, but make a donation to charity. This year to the Swedish Childhood Cancer Foundation.
Projects
We have accomplished projects in more than 100 countries and we have technical solutions to cope with any climate condition. Take a look of some of our projects around the world!
Download Area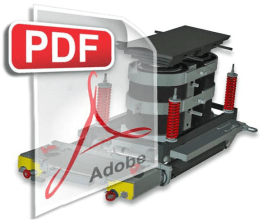 Please take a look in our download area. Here we present equipment manuals, documentations, reference lists and more.