BYUM – Er partner för flytande offshore-vindkraft!
Ett av Bygging-Uddemanns mål för framtiden är att bidra till att skapa hållbara, resistenta och inkluderande infrastrukturer. Det är därför Bygging-Uddemann tycker att Ideols banbrytande lösning för flytande vindkraft till havs verkligen är ett stort steg mot det målet.
Konstruktion av flytande offshore vindkraft är mycket lämplig för glidformsteknik, där Bygging-Uddemann kan erbjuda både Tungviktssystem (för småskaliga projekt) och Gantry-glidformssystem (för större projekt). Båda systemen kan kombineras med vårt IP-CCV-transfersystem som kommer att ge alla entreprenörer en paketlösning för konstruktion av fundament. Vi på Bygging-Uddemann ser fram emot framtida utveckling av flytande offshore-vindkraft!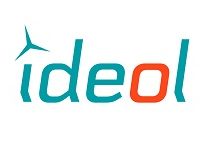 Arvid är huvudansvarig för webbsidan på Bygging-Uddemann och gör merparten av de inlägg och uppdateringar som rör företagets nyhetsmeddelanden och presentationer av produkter.
Förutom webbsidan är Arvid engagerad i bolagets designavdelning. Han har jobbat på bolaget sedan 2008.
Arvid is primarily responsible for the website at Bygging-Uddemann and makes most of the posts and updates related to the company's news releases and presentations of products.
In addition to the website, Arvid is involved in the company's design department. He has worked at the company since 2008.
Comments are closed