BYUM – Your partner for floating offshore wind power!
One of Bygging-Uddemann's targets for the future is to contribute to creating sustainable, resistant and including infrastructures. That is why Bygging-Uddemann think that Ideol's pioneering solution for floating offshore wind power is really a big leap towards that goal.
Construction of floating offshore wind power is quite suitable for slipform technique, where Bygging-Uddemann can offer both the Heavy-Duty Slipform System (for small scale projects) and the Gantry Slipform System (for larger scale projects). Both systems can be combined with our IP-CCV Transfer System which will provide any contractor with a one packet solution for construction of foundations. We, at Bygging-Uddemann, look forward to future development of floating offshore wind power!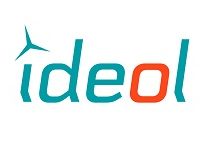 Arvid är huvudansvarig för webbsidan på Bygging-Uddemann och gör merparten av de inlägg och uppdateringar som rör företagets nyhetsmeddelanden och presentationer av produkter.
Förutom webbsidan är Arvid engagerad i bolagets designavdelning. Han har jobbat på bolaget sedan 2008.
Arvid is primarily responsible for the website at Bygging-Uddemann and makes most of the posts and updates related to the company's news releases and presentations of products.
In addition to the website, Arvid is involved in the company's design department. He has worked at the company since 2008.
Comments are closed