News
Lowering of Formwork

April 18, 2018

Today, our equipment and expertise contributed to the completion of another bridge for the development of highway 70 between Romme and Borlänge, Sweden.
Projects
We have accomplished projects in more than 100 countries and we have technical solutions to cope with any climate condition. Take a look of some of our projects around the world!
Download Area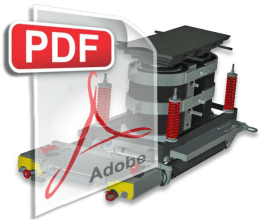 Please take a look in our download area. Here we present equipment manuals, documentations, reference lists and more.